This morning my shiny new AA cards dropped through the letterbox.  The enclosed documentation was quick to remind me that I am now a Gold member, no less, and that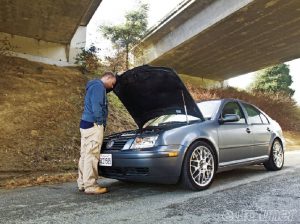 this comes with benefits.  I hasten to add it also comes at a cost!  The paperwork was colourful and glossy and intended to give assurance that whatever the situation in the year to come, their team of experts had it covered.  Now I could relax and enjoy another year of motoring with the 4th emergency service.  Of course, as in most years, I will most likely not call upon their services at all in the coming year.
That made me ask just how much I might call upon the services of Almighty God in the year ahead.  Our Lord promises to be the ultimate emergency service – the divine and eternal spiritual emergency service.  When the road ahead seems impassable, or troubles too great, and the burden too much, then our Lord will always be there.
The lectionary reading for today is Psalm 46.  Verse 1 begins:
God is our refuge and strength,
an ever-present help in trouble.
What circumstances might arise in 2018 that will cause me to call upon his name and seek his help in time of need?
Modern cars are reliable, yet when they fail their complexity demands help from a rescue service. We are even more complex and often go wrong, or are impacted by our broken world. So how much more do we need the Divine Repairer's touch. I so often need the Lord to pull me through the quagmire of life. When the
inevitable happens in 2018, and I need his refuge and strength, will he be my first port of call, or will I be tempted to try to fix the mess myself?
Will you call on him in 2018?
Will you call on him when you struggle to sleep at night?
Will you call on him when a loved one is desperately unwell?
Will you call on him when you don't know how to move forward?
Will you call on him when the pressures of life seem overwhelming?
As you begin 2018, will you commit to seeking first the Lord in every trial you face? If you truly did that, there would be no worry! Worry is merely godless thinking. How did you get on in the worry department in 2017? Then why not make 2018 a year of learning to draw upon his loving and abundant service.
As I challenged myself about seeking his help, it suddenly occurred to me that I should really be thinking one step further. Instead of seeing this year just as a time to call on him, I should be offering myself in service for him!
Surely the greater goal for the coming year would be to follow in the Master's footsteps and seek to live with Christ-like expectations.
….the Son of Man did not come to be served, but to serve….
That is my desire; so this will be the question I ask as a new year approaches:
What service am I willing to offer to the Lord in 2018?
Would you ask the same question?
Wishing you a happy and blessed New Year.
Steve Rudge
Social Share