Some of you may think I have a small issue with moles.   You're wrong!   I have a major issue with the little beasties chopping up my lawns back and front. Walking across my front lawn is like stepping out onto a trampoline.  It seems like most of the surface moves.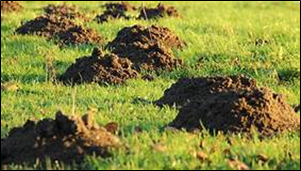 Well I have a plan!   Just spent a lot of money on mole deterrents that make a high pitched annoying noise that they don't like, that supposedly sends them elsewhere!
I thought hard about that and I was wondering if Sam or Steve, our organists, could possibly find that one special note that would drive away temptation, and guilt, and sin and all those other issues that cause a rift between us and our Saviour, so that we can come before the throne unburdened by our human frailties. Whilst I say drive away sin, I don't want that note to drive away the sinner, especially as I like coming here to worship and pray and enjoy the fellowship of believers.  It's just one of those things that keep me awake at night acting as a brain worm so that I can feel tired in the morning.  Surprising, the wondrous thoughts that go through our head in those still moments when we could spend time thanking our Saviour who took all those problems to the cross.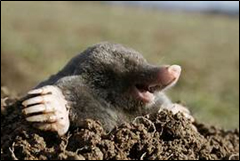 Blooming moles!!
Larry 
Social Share