Early this morning I was sitting at the end of the garden having some time out with God.  As I sat in the cool stillness of the morning, mulling over the words I had just read, I became aware of an almost imperceptible chewing sound somewhere behind me.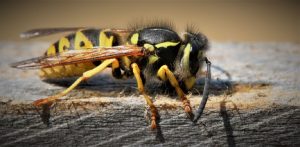 I glanced around but saw nothing initially.  Did I really hear something… or had I imagined it?  A few minutes later, I heard a similar chewing sound.  Then I noticed a wasp on the trellis a few feet away. It was chewing the surface of the wooden trellis.  As you can see from these photos, the wasp's yellow mandibles (jaws) were scraping away the surface as it walked slowly backwards.  This repeated chewing had created lines of exposed wood all over the trellis.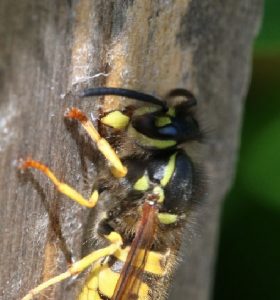 Look outside and you might see similar lines cut into fence panels and even in wooden garden furniture.  Wasps use this excavated wood fibre to create the paper-like walls of their honeycomb nests.
On this occasion, however, I don't want to focus on the natural history I have just described – albeit another example of God's astonishing, mind-blowing creation.  No, what really struck  me from this incident was that I had both heard and taken note of something so quiet.  I suspect that 99.9% of people would not have noticed anything above the ambient noise of the day, including birds and distant traffic, even if their hearing was good enough to do so.  But I worked for years as an environmental biologist, and being in awe of the natural world, I have spent my life learning to attune myself to its wonder by keeping my eyes and ears open.
Yet it isn't just physically that we fail to see and hear God's creative hand at work. We can also fail to see and hear him spiritually too. As I listened to the wasp busily at work I had just read the verse,
'He who has ears to hear, let him hear.' Mt 11:15
Jesus used this phrase 7 times in the gospels, usually at the end of a lesson or truth which was difficult or uncomfortable to hear. In Mt 11 he was speaking to the crowds about the identity and significance of John the Baptist as one preparing the way for the Lord. He used the same phrase after telling the parable of the sower, where he contrasts the differing ability of people to hear and understand God's word. He was saying, if you have been given the spiritual discernment to hear God's voice, pay attention!
Has God given you ears to hear?
Becoming attuned to the subtleties of nature's sounds doesn't come easily – it takes time. It takes  a willingness to be in the heart of nature. Once there, it takes commitment to listen quietly and attentively, gradually learning to distinguish one sound from another, and understanding where each comes from. So it is with God. Learning to recognize his still small voice or his hand at work in the noise of our turbulent world requires time, quiet and focus on him.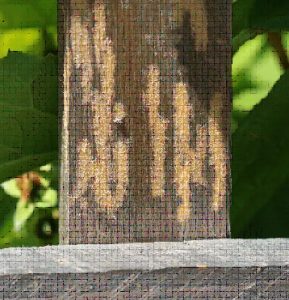 I encourage you to do two things. Firstly, over these glorious summer weeks, find a moment to be in the garden, park or wherever you find a green space of calm. Once there, just sit, look around and listen. Invite God to show you something you've never seen before – then marvel at its intricacy.
Secondly, do the same with the Lord. Perhaps in the same location, or in the peace of your own home, try being quiet with God, then speak to him. Try literally saying the words, 'Lord, I want to know you more. Show me something new from you today.' I believe he is inviting us to attune ourselves to his voice. So why not align your vision and hearing with God this summer.
Steve Rudge
Social Share