As I sit to write this article, wondering how it will eventually come together, many young people across our nation, and indeed around the world, are wondering how their futures will come together.  It is GCSE results day.  For many young people, this is the day which will determine whether or not they can stay on for A-levels, and which subjects they focus on.  For others their results will determine what kind of employment or further education they might consider. For some, there will be bad news and the inevitable prospect of re-takes or downgraded expectations.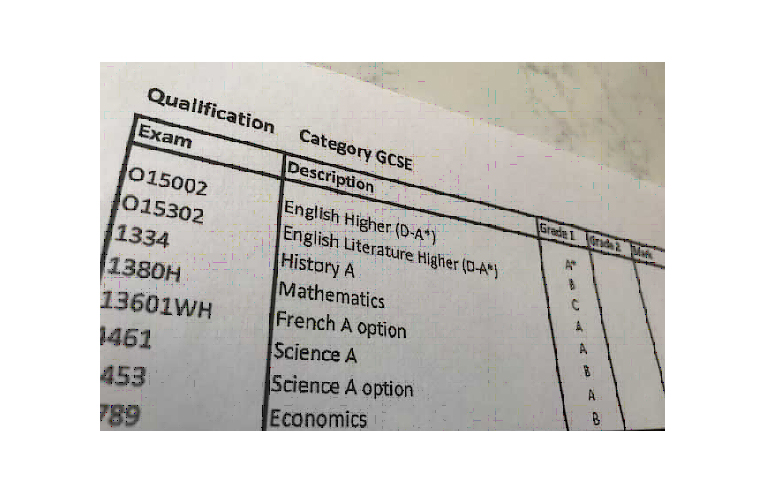 This is the second such results day.  Last Thursday saw the release of A-level results, and potentially even greater consequences; a university education; learning in a city far from home; or a different choice of career altogether.  This is a time of great stress for some and potentially huge let down for many.  Spare a thought for our young people as the temperature increases for them this week in more than just climatic terms.  Imagine the anguish for those whose future hopes and aspirations have been wiped out because of a single grade – one misjudged exam paper, or simply a bad day under pressure.
The whole process is about reaching a standard and making the grade which allows them to move forward.  I am so thankful that when it comes to being accepted by God, and so living a fulfilled, blessed and rewarding life in the kingdom of God, our Lord doesn't operate a similar system of merit for you and me.  If he did, not one of us would make the grade and we would have no prospect of an eternal future, nor the blessing of knowing God daily. 
In fact, Isaiah 64:6 puts our potential to make the grade in stark terms:
All of us have become like one who is unclean, and all
our righteous acts are like filthy rags; we all shrivel up
like a leaf, and like the wind our sins sweep us away.
Yet for all of God's chosen people (who acknowledge their sin and confess their need of his forgiveness) we are not merely accepted      into his kingdom, but we are adopted as his children.  Of course, this is not because God is unconcerned with standards of holiness.  On the contrary, he requires a standard so high, it is unattainable for any of us.  Yet we are accepted and are invited to enjoy the very best future imaginable.  So how can this be?  We are accepted, because the holiness of Jesus made the grade for us.  This is God's GRACE – a gift which is not deserved, but given sacrificially through pure love for all who choose to receive it.  A gift offered which is far beyond the merit of any human being, bought on the cross of Christ.  What a gift!  The very foundation of our faith and daily outlook. 
Yet, do we always live in the certainty and joy of this blessing? Can you imagine a recipient of a perfect set of A* results putting down their paper, ignoring such qualifications, and getting on with their life as if nothing had happened?  From what I have seen on television today, the student would be (at least) jumping for joy!
Through faith, we have the privilege of living every day as if we have passed our exams.   "If God is for us, who can be against us?"   The daily truth for us is that God loves us.  He is for us.  He is interested in the details of our lives. He is always there. He has removed the sting of death. He brings good out of bad.   Nothing can separate us from his love.
As we move into a new month and a new season, take a moment to reflect on these truths.  Say them aloud.  Celebrate each new day as you are able.  In God's eyes, we are all A* students and he could not be more proud of us. Steve
Social Share