My reflection at the start of this year comes from my sense of what God is inviting us to discover and enjoy with him this year. However, the illustration comes from a moment enjoyed by Sandra unexpectedly a few weeks ago. The stunning image below captured that moment.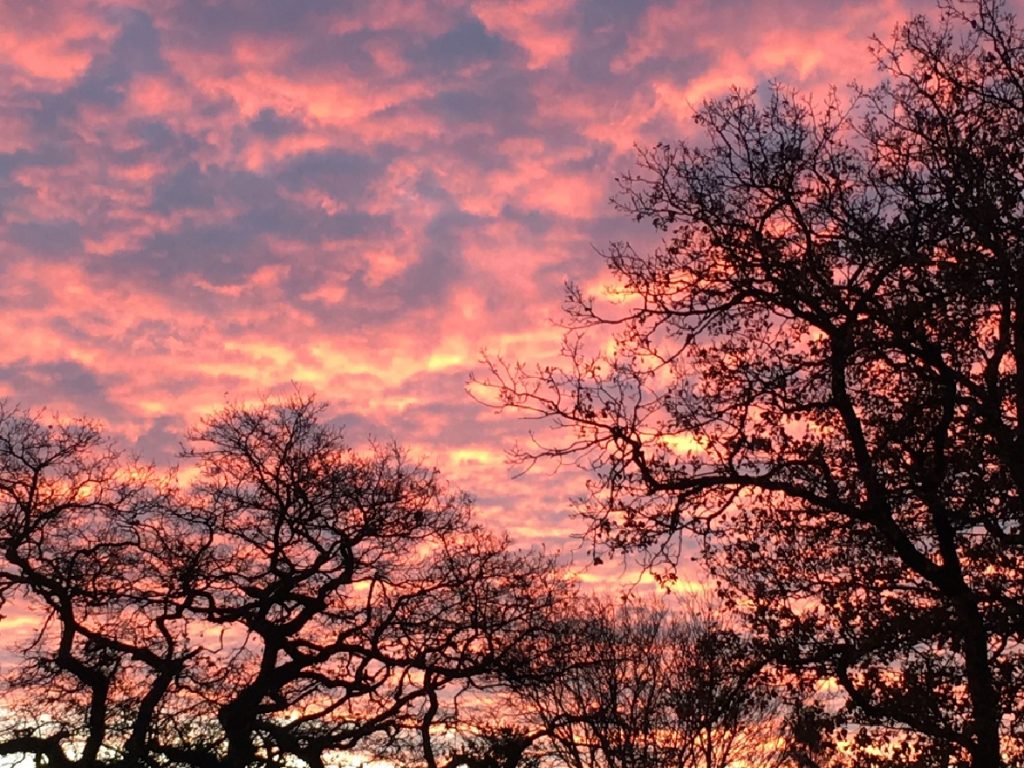 There was nothing particularly of note about the day ahead, one early morning at the start of December. Sandra was about her daily routine; opening curtains, allowing precious winter light into the house. On this morning, however, Sandra recounts being startled as the curtains opened and the dark room was suddenly illuminated by the vibrant morning sky. Breath-taking pink and lilac hues lit up the stunning cloud formation. What a visual transformation; from a dimly lit winter's room, to the radiance of a multi-coloured sky, which seemed to extend from one horizon to the next. With curtains closed the day may have begun gloomy and dark, but outside God was doing something new – and it was spectacular!
In much the same way, we often go through days from the dimly lit perspective of a 'winter' season in our lives. Yet there are glimpses of God's radiance to be seen along the way, and often at unexpected moments, if… we open the spiritual curtains and let the 'Light of the world' flood in.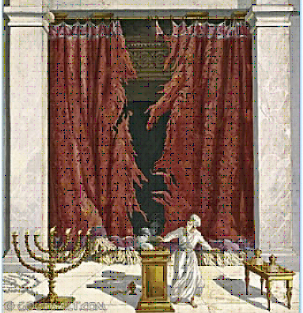 As Sandra shared her experience at 'Time 4 God', I was reminded of curtain imagery in the gospels. Directly after the death of Jesus, the temple curtain was torn in two from top to bottom (Mtt 27:51). Matthew's account narrates the tearing of the veil in a way that reveals its epoch-changing significance. Through the death of Jesus, the price for sin was paid, and access to the Father became possible. (The curtain's primary function had been to separate the Israelites from the presence of their holy God.)
Thanks to Christ-won access to the Father, believers experience wonderful glimpses of God's glory, and like Sandra's early morning blessing, glimpses may come at any time, even in the routines of life, if only… we peer through the veil.
I sense that for many Christians there is a feeling of stumbling through these dark days. For some there is discouragement that the excitement has gone, and things are not what they used to be. Yet, my belief is that outside that dark and gloomy room we live in, God is doing something new – and it is spectacular!
The words of Isaiah 43:19 have been resonating with me and other leaders in the church.
See, I am doing a new thing!

Now it springs up; do you not perceive it?
I am convinced the Lord is doing something new among his people at Parsons Heath. He is building awareness, reliance and trust. New perspectives and possibilities are growing as individuals learn to enter his presence. He has started this work in us, but he longs for us to see more of his handiwork. It is already in motion, and it will be amazing, because God is orchestrating it. My question at the start of the year is this: Are we prepared to let the light in? Whatever your experience of 2019:
Let's journey with expectation.
Let's open the curtain together.
Let's discover our amazing God's 2020 vision.
Steve Rudge
Social Share