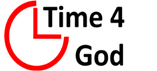 Parsons Heath Baptist Church has always sought to be active and available in the local community, and for several years has had an impact that belies the relatively small number of members. These activities included regular events, such as Olive Branch, Toddler Group, our Welshwood Manor services and Operation Christmas Child shoebox appeal, and one-off events like Fuss for the Queen, the water project fundraising events, and supporting events at the local primary school.
However, it became apparent midway through 2015 that many helpers were struggling with frailty or other commitments and therefore a significant burden was falling on a core group who became exhausted and were being personally challenged themselves.
The leadership recognised that this was not a healthy situation and that the minister was also carrying too much of this involvement. It was at this point that we sensed the Lord calling us to become less busy, and to seek His face for our future. In September the leadership, other individuals, and particularly a core group who met every week, committed to pray about it. This continued over several months.
At the church meeting in December we agreed unanimously to stop all activities and to establish what is now our twice-weekly 'Time 4 God' meetings, where we come and make ourselves available to our Lord.
We sense that initially this period of rest may simply mean discovering quality time in the Lord's presence. For many this will be a period of restoration (physical, emotional and spiritual), and for others, a time of personal reflection and healing.
We do not know how long this period will last, however, we believe that our Lord will reveal his purposes and plans for us in His time. Until then, we remain committed to seeking His face and giving God His rightful place in our fellowship and individual lives.
Our twice-weekly 'Time 4 God' meetings take place for two hours on Tuesday mornings from 10am and Thursday evenings from 7.30pm. You can read more about these meetings in the January 2016 pastoral letter and the Time 4 God magazine article.  (During Covid These meetings have been suspended until further notice)
Social Share