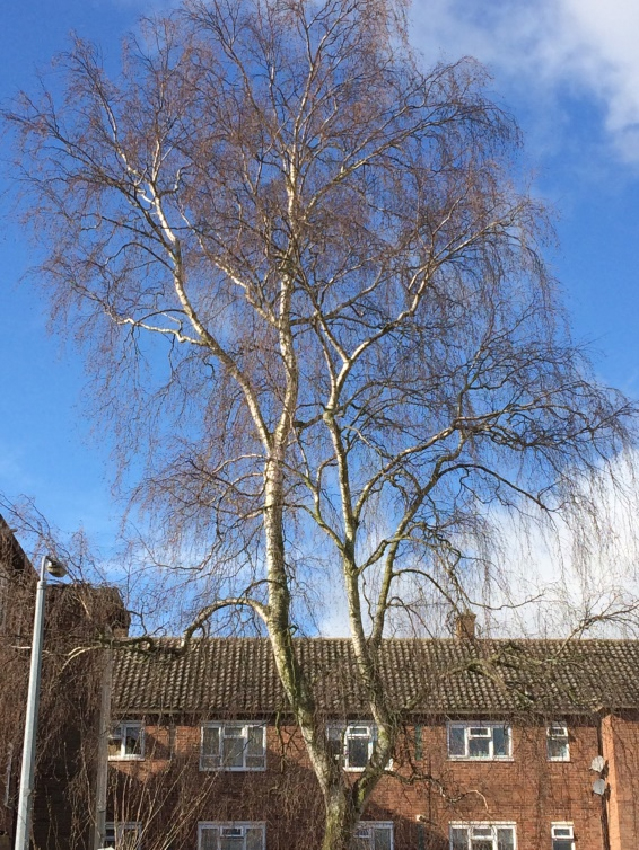 God said: "Let the earth put forth grass, seed producing plants and fruit trees, each bearing its own kind of seed-bearing fruit on the earth. " and that is how it was…and God saw that it was good.   Genesis 1:12
I cannot remember when it was that I first became fascinated by the silver birch tree in the car park behind our house. Its slender, delicate beauty made me wonder at its strength and resilience in the face of strong winds. Storms Ciara and Dennis have not caused it to break in half.
At the moment it is a tree-in-waiting; standing tall and straight its bare branches and long, hanging tendrils enduring the cold winters' blast. Waiting patiently for its buds to appear and then to break out into delicate triangular leaves and for the catkins which will bear the seed of a new tree.   The secret of its strength and bendability in the face of adversity is the depth of its roots. Seeking life-giving water and nutrients it sends its roots down, down, down forming a network of strength to support its upward growth, much like a skyscraper needs very deep, wide foundations underground to support its height and weight. So I set myself to find out more about my favourite tree.
In the bookcase by the front door I found a Readers Digest Guide to the Trees and Shrubs of Britain. What I read made me gasp. Every detail of the silver birch – Betula pendula, caused me to think of one who also makes me gasp with wonder. I will list the attributes of this tree and leave you to discover for yourself who this is who so occupies my mind. The hidden nature of this tree, designed by our Creator God is marvellous to our understanding.
"Birch, together with willow, hazel and rowan are ' pioneer' species, i.e. they prepare the way for other trees to colonise that area of bare ground.  Birch takes root readily in poor soils and its almost weightless seeds are blown far and wide. Fruiting catkins grow in the spring and remain until winter, when they break up into scales and winged, wind-borne seeds.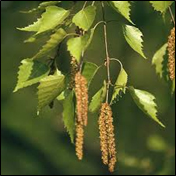 Many plants benefit from the presence of the birch. This tree provides light shade that encourages the growth of heather and bilberry and many other species.
Razor strop and bracket fungus live on dead birch stems, with fly agaric feasting on its roots.
Young birch trees and the grass beneath them provide food for hares and roe deer.
Red polls, tits and other birds feed on birch seeds. The caterpillars of the mottled umber moth eat the leaves. And these leaves, being thin, soon rot, enriching the soil."
This tree is a true host to many species of animals, birds and insects. They thrive simply because the birch is there.
But the fact of life that did it for me is that this habitat becomes perfect for more demanding species, such as oak and beech. Their seedlings grow into tall trees that deprive this generous, protecting, life-giving birch of light, eventually killing it.  
Silver Birch lives its life in sacrificial giving to many species of God's creation and in the end it dies so that others might live.
Praise God for glimpses of heaven in His creation. Amen!
Social Share